If you were recently admitted or have never accessed your My State Bar Profile, you will be required to register as a new user.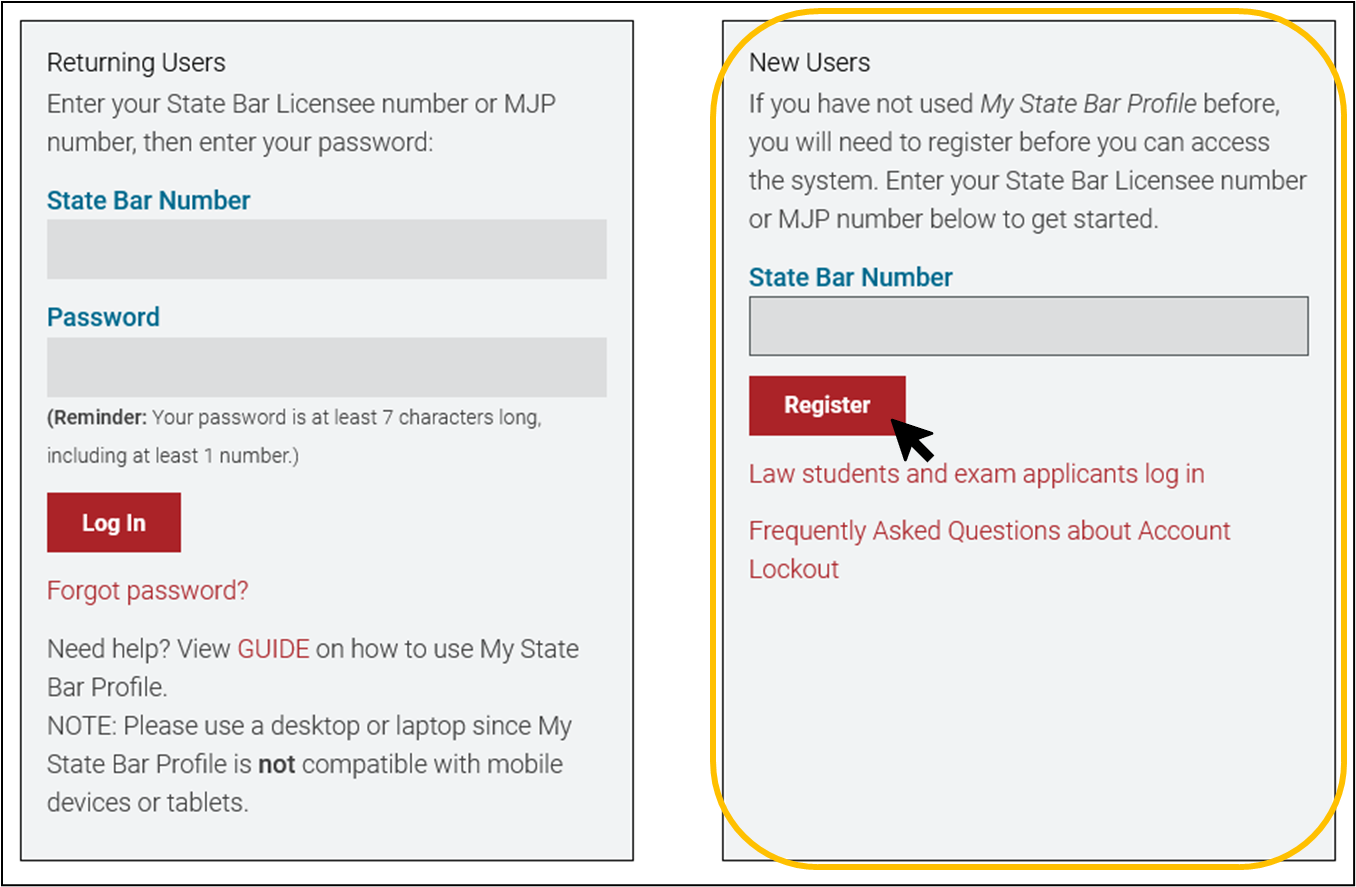 To register your profile you will need your State Bar number, My State Bar Profile Access Code, and your date of birth.
Please note: Newly admitted licensees will receive their Access Code with the first notice of their annual fees. Other first-time users will need to contact us at 888-800-3400 for assistance.