We encourage you to complete the Attorney Census and be counted in the State Bar's annual report on the diversity of California's legal profession. The State Bar is committed to promoting diversity, equity, and inclusion in the legal system and legal profession. The Attorney Census captures key demographic data used to understand attorney diversity in California. Census data enabled the State Bar to publish the 2022 Report Card on the Diversity of California's Legal Profession.
To complete the Attorney Census, log in to your My State Bar Profile and click the "Attorney Census" link in your profile menu.
Please note: If you have already completed the Attorney Census, there's no need to do it again, but if you need to make any updates, you can access and update your census data by also following the "Attorney Census" link in your profile menu.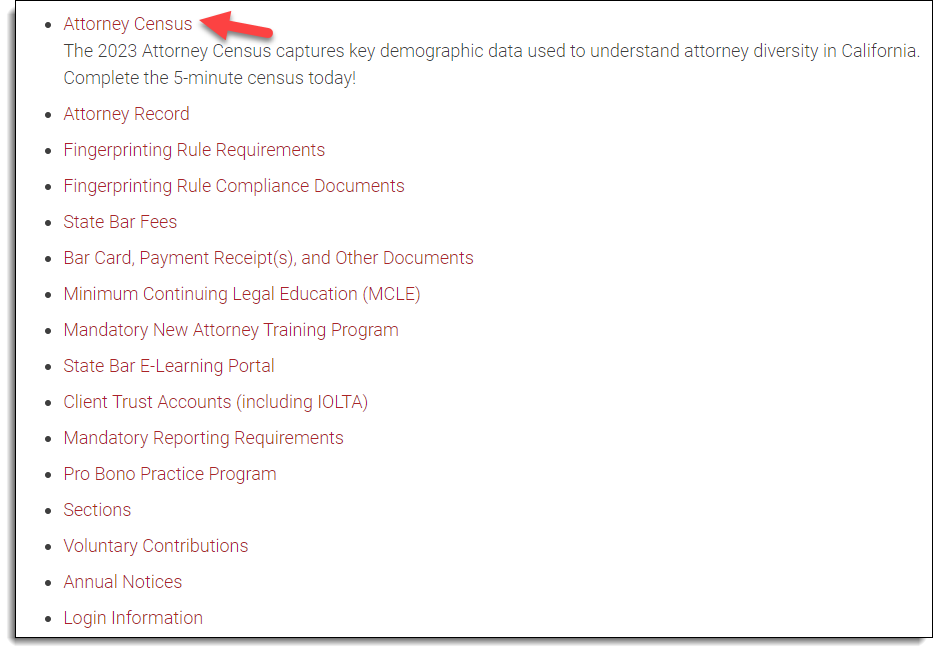 Next, you will be taken to a page with information about the Attorney Census. Once you have reviewed the information, click "Next" to begin the Attorney Census.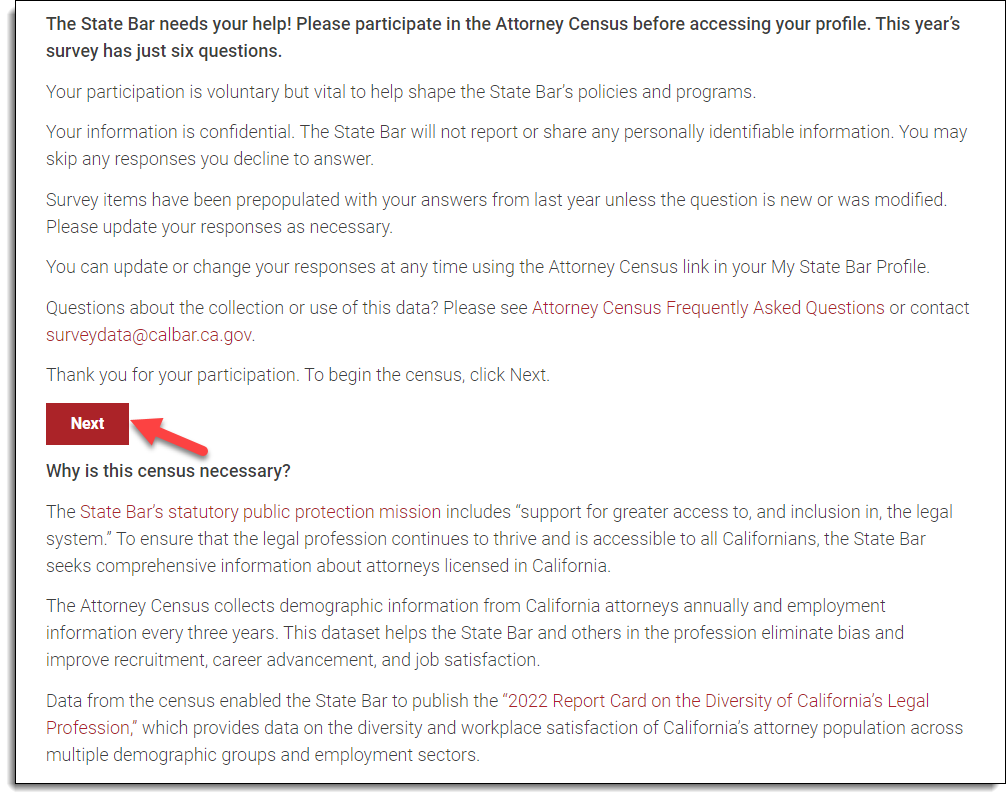 While completing the Attorney Census, click "Skip" to skip any question you prefer not to answer. Click "Back" to review or update previous responses. Click "Next" to proceed to the next question in the Attorney Census.

You will have the opportunity to review all of your responses before submission. To update a response, click "Back" to navigate to the desired question. Click "Next" to submit your responses.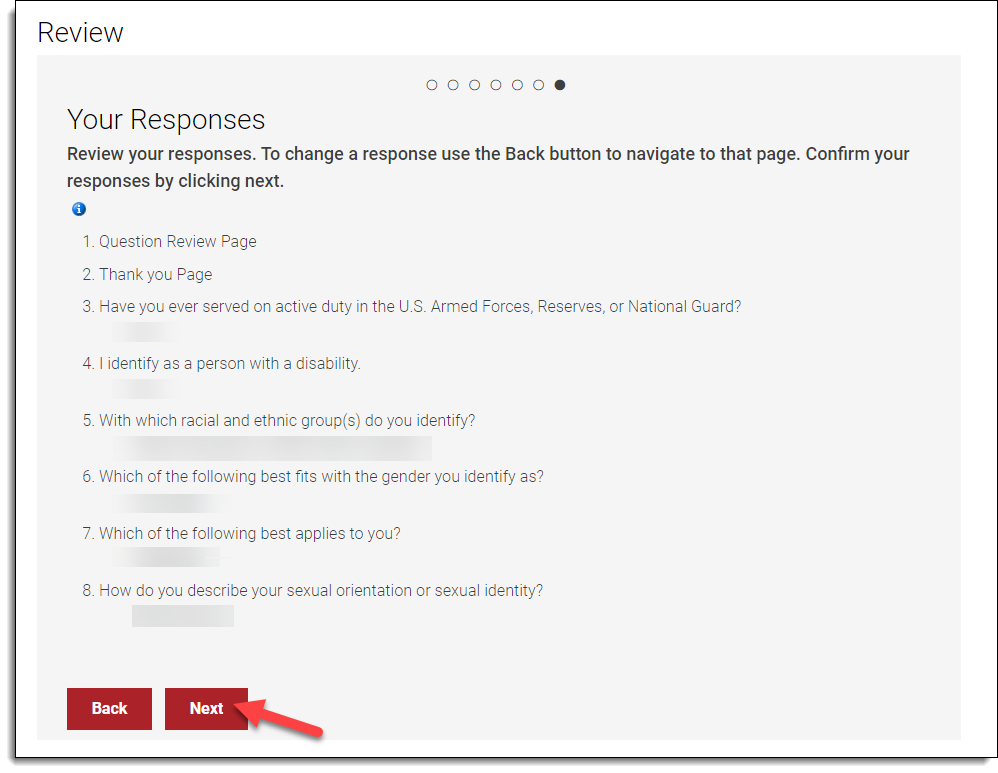 After submitting your responses, you will be presented with a final confirmation page. Click "Next" to return to your My State Bar Profile.

Please note: Your responses to the Attorney Census are confidential and secure; only aggregate data is published. If you have questions about the collection and use of this data, please email surverydata@calbar.ca.gov.